Munnar - A Hills Station amidst Forests and Rivers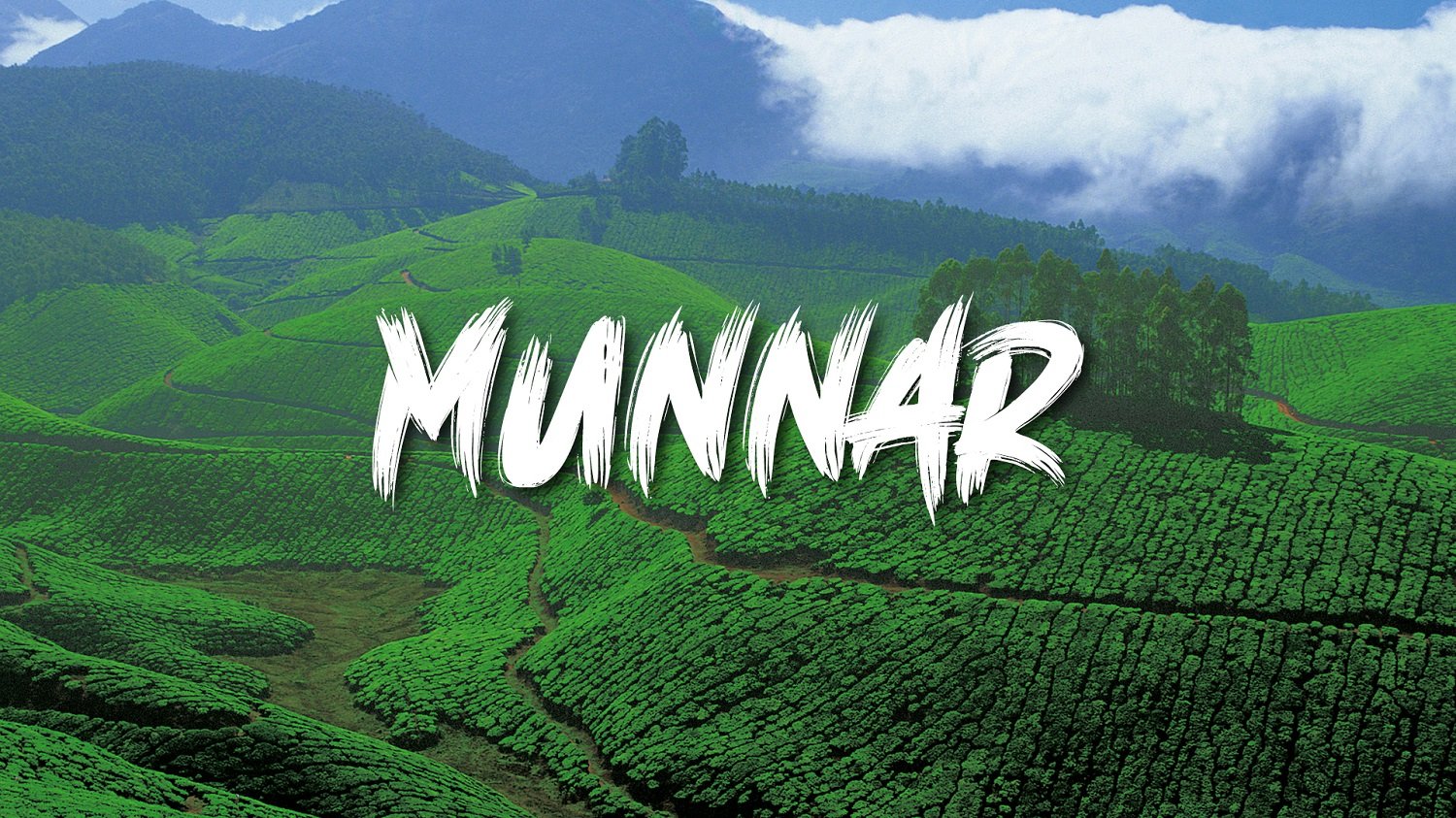 Referred as the 'Kashmir of the South', Munnar despite being a popular honeymoon destination has many fascinating tourist spots luring tourists worldwide. Mesmerizing Munnar is located in the Idukki district of Kerala 6000 feet above sea level and part of the Western Ghats.
As everyone knows that Kerala has abundant water resources promoting green landscapes and evergreen forests. Water resources such as lakes and rivers have contributed to the rich flora and fauna of Munnar.
Story behind Munnar
The name is derived from the sangamam of three rivers -Mudhirapuzha, Nallathanni, and Kundaly Rivers, Munnar meaning three rivers in Tamil. However, the name was proposed by Mr. John Daniel Munroe, a British who contributed to the development of this town. Inhabited by the Muthuvan tribes in ancient years, Munnar is covered with forests on all sides.
Munnar has strong roots in the Poonjar Royal family who hailed and reigned for many years. Hence, it is also referred to as 'Jenmam' land. Later, the royal family were convinced to offer this region to the British Jurisdiction for developing agriculture.
Agriculture in Munnar
This initiative of the British Raj paved way to tea and coffee plantations including the cultivation of spices such as cardamom, cinchona and sisal. The establishment of the world famous Kannan Devan tea helped the tea plantation to flourish in Munnar. Though natural disasters flooded this region in one period devastating the region, the Tata group restored the tea plantation business.
Other major crops cultivated in Munnar are paddy, plantains, coconuts, apple, peach, herbs, and lemon grass. Apart from tea plantations, eucalyptus, teak, pine, mahogany, wattle and many other medicinal wood based products have pinned Munnar in the Indian economy.
Munnar tourism
Described as God's own country, the state of Kerala is gifted with Munnar, earth's paradise with wonderful tourist attractions bringing in more and more people to enjoy sightseeing in Munnar. Here are some of the heavenly tourist spots to be visited at least once in your life span.
The Kundala artificial lake surrounded by valleys and mountains is a perfect destination for nature lovers who enjoy boating. The specialty of this region is Neelakurinji, a flower that blossoms once in twelve years, and also the cherry blossoms are feasts to eyes.
Trek lovers can enjoy trekking at Top Station, the highest tip of this mountainous region.
Never miss out on the Indo-Swiss Dairy farm producing rich dairy products.
The most prominent waterfalls to visit are Attukad, Lakkom, and Cheeyapara Waterfalls.
To know more about the tea industry and interesting facts about tea plantations drop into the Tea Museum that speaks everything about Tea.
Echo point is a mesmerizing point where one can hear and enjoy echoes amongst the steep valleys and rifts.
Eraivikulam National Park is a UNESCO world heritage site preserving the most endangered species. If you are interested in bird watching and enjoying the bliss of nature walks, then Blossom International Park is the right spot. Anaimudi peak representing the Elephant's head, Lockhart Gap, and many more tourist destinations lures your mind and soul.
Underlying reasons to dwell in Munnar
Nature's beauty, serene environment, flourishing agriculture is the major reasons justifying the decision for permanent settlement at Munnar by all who visit it. Hills & Wills helps its Clients to buy property such as house, villa, farm house, plot, agricultural land in Munnar. Munnar properties are gaining significance in recent years.
It is true at Munnar,
"The Best Time to Buy a Home is always 5 Years Ago!"