Yelagiri
3645 Feet Altitude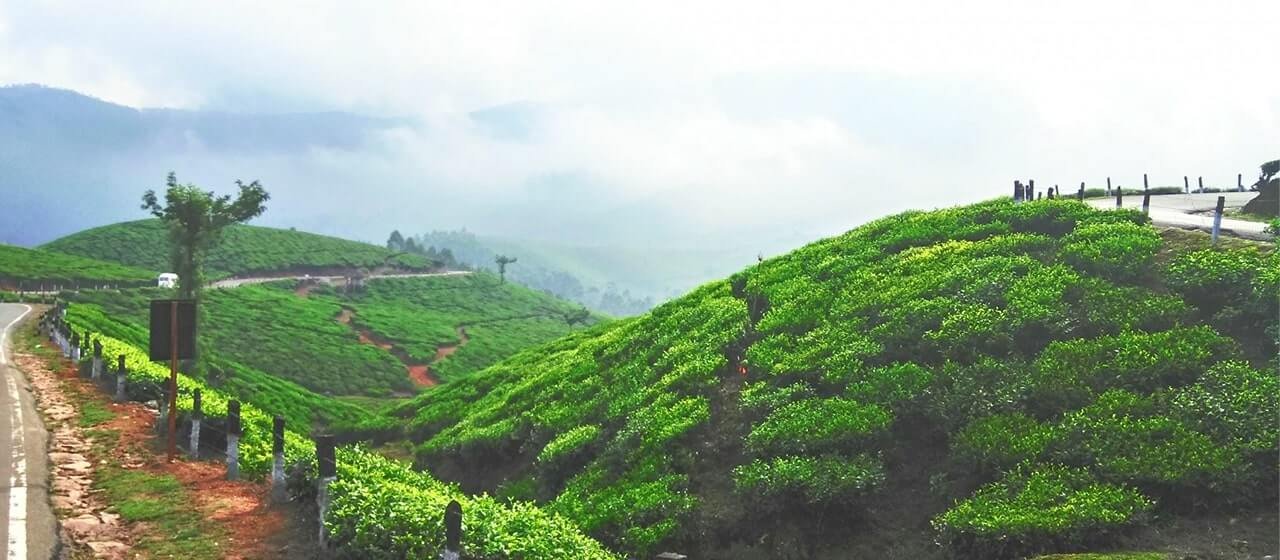 Why to live in Yelagiri
An unscathed hush picturesque hill station amidst mesmerising orchids, colourful rose gardens and beautiful green valleys – Yelagiri is a cluster of villages surrounded by four mountains.
It is located at an altitude of 1110 m above mean sea level at Tirupattur district of Tamil Nadu State. There are 14 hairpin bends from foot hill to Yelagiri and they are uniquely holding the names of Tamil poets and ancient Kings like Kamban bend, Pari bend, Ori bend, etc.
The magical climate varies between a low temperature of 14°C and a maximum temperature 32°C throughout a year. It showers more in summer than winter and the annual rain fall is about 900 mm.
Yelagiri is a spell bound town with Foggy waterfalls, scenic views, hill top temples, valleys, natural parks, and lakes which makes the stay and life more cosy and refreshing. Yelagiri is comparatively a much smaller hill station with an area of just 30 square km and a population of 4409 as per the census 2011 – Really an unexploited hill station and an ideal hill station for settlement or stress relief during vacations.
---
Buying & Rental Trends in Yelagiri
Due to the over crowed tourist population during vacations, Yelagiri is peculiar with more commercial properties than residential properties like independent houses, villas and farm houses. But commercial properties rarely come to realty market for sale. However residential plots are available for sale. Apartments in Yelagiri are not much popular.
Agriculture lands in Yelagiri are on most demand next to commercial properties whether it is an orchid or rose field or plantation land.
Property prices in Yelagiri are most unpredictable as the prices fluctuate based on the market trends. However the rates are comparatively lower than the top hill stations like Ooty, Kodaikanal, Coonoor and Kotagiri.
Due to less population, there are not many rental properties in Yelagiri available for rent to outsiders whereas there is an increasing demand for rental property here due to famous and age old convents and the standard of education there.
---
Economy of Yelagiri
Agriculture, horticulture and floriculture are the primary revenue source of Yelagiri due to fertile soil and sufficient rainfall. Allied industries like honey production, export of organic produce and silk farm augment this.
Yelagiri being the nearest hill station to Bangalore and Chennai metros, there is a huge tourist inflow during the summer and weekend which makes Tourism industry grow day to day and become the secondary source of economy of this hill station.
Due to the natural beauty, pleasant weather, serene environment many dream home seekers decide for a permanent settlement. This in turn led to the growth of real estate in Yelagiri nowadays.
---
Why to invest in Yelagiri
With a density of 150 / Square km – An excellent hill station with social distancing which is the necessity of many city dwellers during this pandemic situation.
Yelagiri is a renowned educational hub with excellent institutions including British Era convents offering quality education, thanks to Fr Francis Guezou who started these schools with a mission to impart quality education to Indians.
Yelagiri is located at a distance of about 150 Km from Bangalore and 250 Km from Chennai. It is the nearest hill station to both these metros and hence many IT professional, top executives, Business men and Celebrities wish to own a piece of land for short breaks to relieve from their work stress.
Today's fast world has forced many especially senior citizens to seek a destination for a peaceful and healthy life style that rejuvenates their mind and soul. Most importantly, NRIs who wish to relocate from foreign land to India wish to get an IT job in Bangalore or Chennai but wish to enjoy the western climate to which they accustomed – Yelagiri is their only choice to reside and hence it is one of the most favourite investment choices of NRIs
In addition to them, the excellent connectivity makes Yelagiri real estate more attractive and grows sharply. It's not just a mere investment to buy property in Yelagiri to yield a profitable ROI; it is the quality of life one enjoys there.