Wayanad
6890 Feet Altitude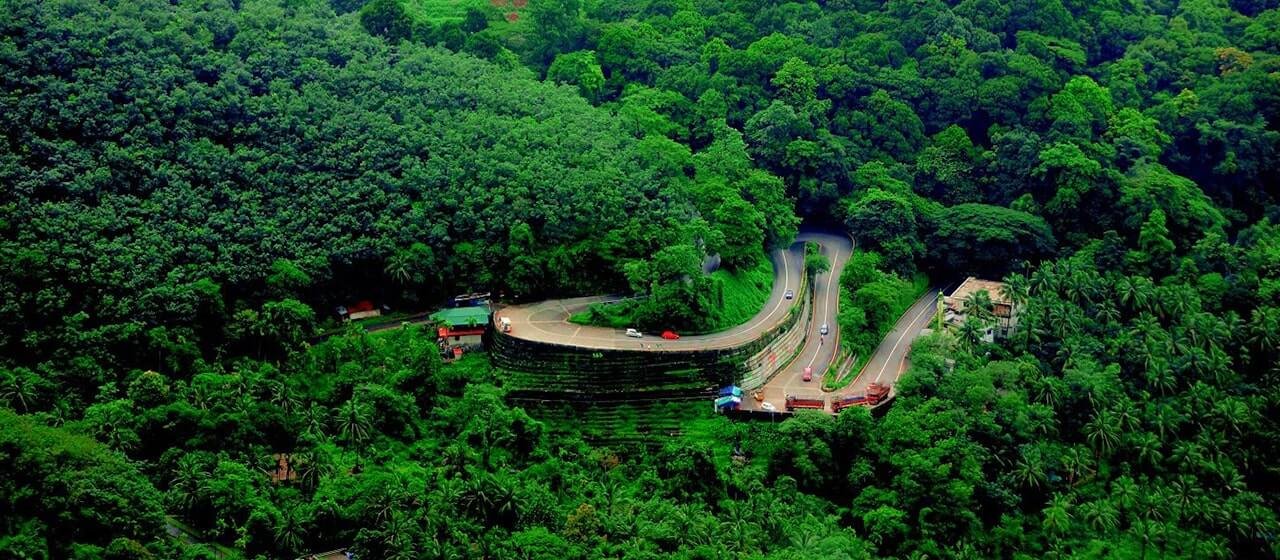 Why to live in Wayanad
Wayanad is a world renowned and unique enthralling hill station with beautiful mist capped peaks, breathtaking waterfalls, stone-age caves, dense forests and plantations. It is popularly known as "Vayal Nadu" which means the land of paddy fields and also known as "Green Paradise" - It is a jewel on the crown of the "Gods Own Country" Kerala state of India.
It is located on the Western Ghats at 700 to 2100 meters above sea level. Unlike other hill stations, it has multiple peaks like Banasura, Brahmagiri and Chembra, which makes it as a delight to those who love trekking and camping. In addition, the vast lush green stretches of misty mountains, eye catching valleys, blue water lakes, streams and springs of Wayanad makes it as a "Piece of Heaven on Earth".
The winter is chill with temperature ranging between 20° and 30°, while the summer maximum temperature is below 35°. Wayanad is having roots to 10th century BC with scripts in caves. A gift from Mother Earth, this Earth's Paradise is contributing immensely to the Department of Tourism comprising nearly 20 hot Tourist destinations.
---
Buying & Rental Trends in Wayanad
Extensive categories of real estate in Wayanad are greatly in high demand and expected to show a consistent rise in the near future.
Residential plots for investment or construction, Agricultural lands for farming, Villas for luxurious and comfortable living and vast lands for establishing estates are the widely available properties in Wayanad. Apartments for societal living are rare to find due to construction restrictions and Commercial properties like resorts with proper approval are rare to get due to high revenue enjoyed by property owners in Wayanad.
Recent statistics predicts a major buying trend revolving around farm lands to a greater extent followed by vacant plots for residential developments. Resorts, Hotels, Restaurants and plots suitable for commercial establishments share equal trending analysis reports.
Investment prices vary for residential and commercial properties in Wayanad. A glimpse of the soaring asset value shows Rs. 3500 to 9000 / sq. ft for independent houses / villas depending on the location and extent of land, Rs. 500 to 4000 / sq. ft, for Residential Land / Plot depending on the view and approvals, Rs.4000 to 10,000/ sq. ft for Farm Houses depending on the extent of land and amenities. Rental revenue in Wayanad varies from Rs. 10000 to 24000 per month for 1 to 2 BHK house or Villa.
---
Economy of Wayanad
Wayanad as the name implies, covered with green paddy fields and its yield generates consistent revenue throughout the year. This persistent occupation owes its flourishing yield due to the rich nutrient soil irrigated by the perennial rivers, suitable climate complimenting cultivation. Jeerakasala and Gandhakasala – The two most popular rice varieties of Wayanad are very famous and relish the taste buds with its peculiar properties.
Other cash crops promoting the economy of Wayanad are Coffee, Tea, Cocoa and Pepper plantations, plantain, vanilla, coconut, cardamom and ginger.
Cattle farming for meat production are another prime source of economy in Wayanad boosting the export industry inclining the economic curve.
Nevertheless, Tourism industries play a pivotal role in increasing the economic curve of Wayanad which attracts numerous tourists through its trekking, bird watching, wild life seeing and panoramic misty mountain sites in tranquil environment.
---
Why to invest in Wayanad?
Kerala is well known for most of its people living as NRI in Middle East Asia. After spending many years in that desert climate, they wish to settle down in a chill comfortable place in Kerala for their retirement life to Whom Wayanad is the first option. The increasing maximum temperature during summers in Kerala cities due to urbanization motivates many city dwellers to have a summer home in Wayanad
Adding to hill station advantages, Wayanad is the least populated district in Kerala and having the best social distancing life style which was considered as a luxury life once but COVID 19 Corona virus made this as essential. Instead of having a second home for revenue, people started thinking of a safe home in hill station nowadays.
A hill station full of rare caves and forests with wildlife sanctuaries, luring tourists which becomes the epicentre of all other commercial establishment's growth such as Resorts and Restaurants growth with a good ROI.
Pleasant weather, good transportation facilities, basic amenities for a serene stress free life kindle the minds of many to seek a permanent settlement or vacation stay in Wayanad. Hence, investing in Wayanad real estate becomes a popular choice not only among Keralites but Indians across boundaries.