Yercaud
4970 Feet Altitude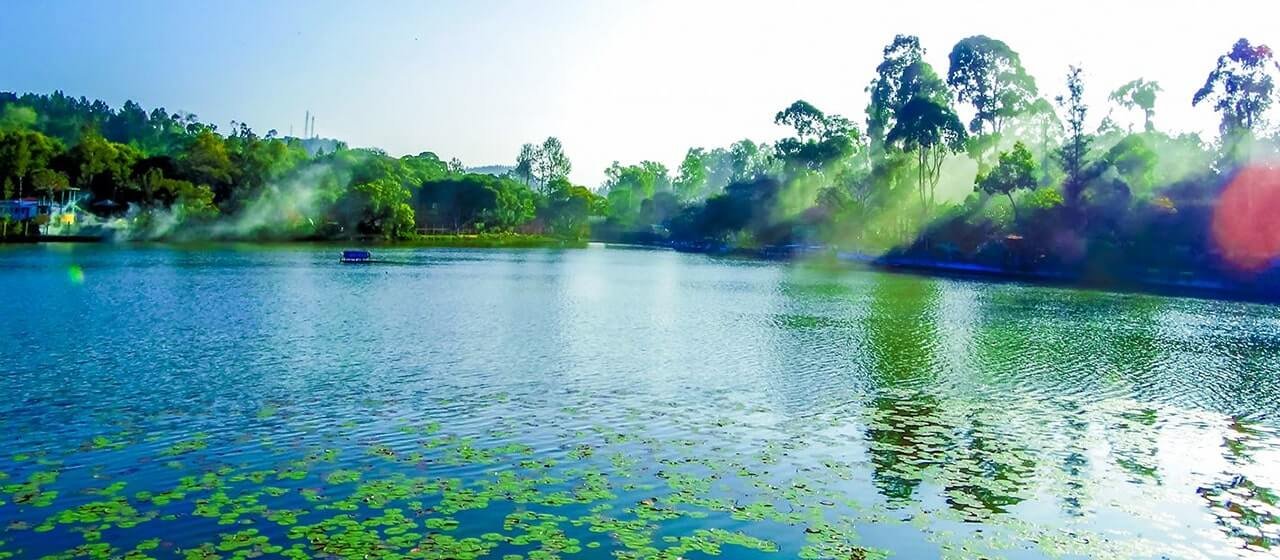 Why to live in Yercaud
Silence, peace and in tandem with the beauty of a well isolated sublime hill station Yercaud is also known as "Jewell of South" and "Poor man's Ooty" - No frills. No fantasy. Just pure. Yercaud name translates to "Lake Forest" in Tamil.
Yercaud is located at 1515 m above sea level in the Shevaroys hill range and one of the major hill stations in the Eastern Ghats and in Salem District of Tamilnadu. The highest point of this hill is Lord Shevaroyan temple at an altitude of 5,326 feet.
Yercaud is not as popular as Kodaikanal or Ooty but its beauty is no way less to them. It is far away from the clustered experience of a crowded hill station. A silent trek down the hills amidst dense vegetation and temperatures anywhere between 13 degree to never more than 30 degree Celsius with bounty of rainfall during the months between July to September, would bring you across the vast coffee plantations and other cultivations before you reach the Pagoda Point and other picnic spots like Bear Cave, Lady's Seat, Killiyur waterfalls as you might gaze on the Bison, deer, rabbits and the rare Bird of Paradise.
With the low cost comes less clutter and a truly unique and sublime experience of silence and isolation from the pollutants of over population, quality of air, medical complications of a clustered society, stress and water woes.
---
Buying & Rental Trends in Yercaud
Montfort High school, established in the year 1917 like the British established schools of Ooty, has been a landmark for education and attracts students from across India. Hence Independent house, villa, apartment, farm house and commercial properties in Yercaud around this school is on high demand and rarely available for rent.
The best comes at an unrealistic property rate in Yercaud whether it is a residential plot or agriculture land! This is the biggest advantage Yercaud real estate has in the current scenario. Less cost. The price one might have to invest is far less than any metro or its peers in other hill stations.
---
Economy of Yercaud
The economy of Yercaud is driven by multiple channels of revenue. Though Tourism plays a dominant role, it is supported by real estate in Yercaud and agricultural revenues.
The climate being apt for coffee cultivation and has been one of the strong areas of agricultural income apart from the growing of spices, which generally is grown alongside the coffee. Huge orange orchards fill the pockets of land surrounding the hill station. Bananas, pears and jackfruit are grown and supplied to various parts of the state and the country.
Silk business, an ancient tradition having originated in China many centuries back, is a thriving business, here, Yercaud being one of the places where all four types of silk is produced - Mulberry, Eri, Tasar and Muga.
Cottage industries thrive with home-made cosmetics, natural oils and herbs which are quite popular completing an all-around income for the place.
Yercaud is the best example of a hill station not having being abused. Interest to buy property in Yercaud is increasing and hence the realty sector is becoming a thriving economy factor.
---
Why to invest in Yercaud
Montfort High school proves that educational institutions add value to a hill station even in terms of the real estate growth.
Access from cities like Hosur, the industrial hub on the borders of Tamil Nadu and the proximity to Bangalore and other cities make it a preferred choice for these city dwellers.
Scope for versatile business opportunities whether related to agriculture, silk production, tourism all are the growth engines for this pure hill station.
The sprawling coffee plantations or the orange orchards or even the spice cultivation is very attractive to the new age high net worth individuals who like to make a best investment for a second home combined with a new way of earnings.
The way of living and working is set for a dramatic shift after the pandemic. People prefer to live in partial isolation protecting them even if it means for a few months in a year. That translates to moving out of the city and having a second source of living amidst nature and pristine settings.
A growing demand for people searching for properties in Hill Stations are finding Yercaud as a place which outweighs all other Hill Stations in many ways primarily the cost factor and seclusion. The real estate in Yercaud is at the starting point of the graph poised for a healthy rise. The best way to capitalize on the low rates is an investment before the boom starts.