Yercaud A Hill Station with Duel Peak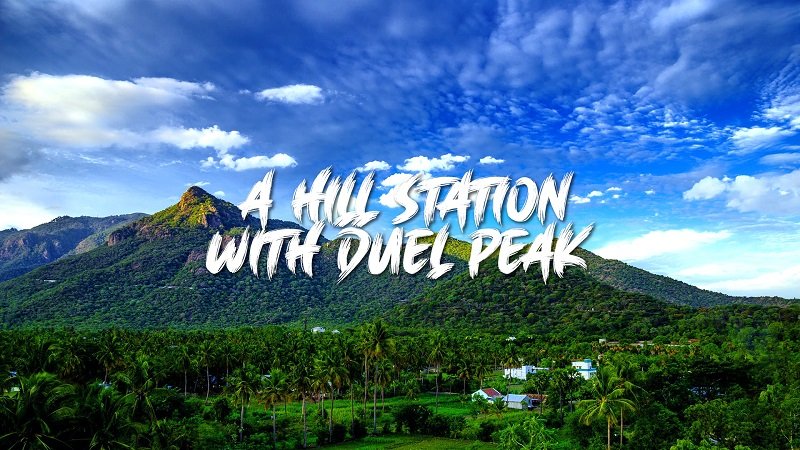 It is a myth that hill stations are just destinations for weather, scenic beauties and tourism.
But, in recent times this myth has been negated by welcoming more and more people to settle in Yercaud for another reason.
Yercaud, the Shevaroy Hills beauty in the Eastern Ghats is well known for the misty cloud cover over the mountain range, scenic view conquering the bliss of all and instigating for a permanent settlement, like any other top hill stations.
Then, what could be that another reason? ...
Generically, nowadays tourist places are transformed into dwelling destinations. But, for a perfect living other basic amenities should be carefully analysed and researched before decision making.
Yes, from this perspective, Education is one of the prime highlights of Yercaud, being the magnetic force luring more communities to seek a settlement.
Education is the evidence of a civilization. Yercaud has extended its scope of leisure destination to a living land through its urban development for which Education was the base promoted by Christian Missionaries during the British Era.
Amongst all the hill stations, Yercaud is the Princess for Educational development next to Ooty, the Queen of hill stations. Yecaud is renowned for residential institutions. One such institution is Montfort Anglo Indian Higher Secondary School promoting quality education for many years since British Colonial Period. Undoubtedly, the system of education follows a British pattern offering a strong foundation in English and imparting knowledge in other subjects as well.
Moreover, being a residential school amidst the beauty of Yercaud hills, it has produced notable alumni. Few to mention include Actor Vikram, Politician Dr Anbu Mani Ramdoss, G K Mani, Actor Prem Nazir, Mr Mohan Sivanand, the Chief Editor of Reader's Digest, famous cricketer Roger Binny who formed part of our Indian Cricket Team under the captainship of Kapil Dev.
In recent years, Shevaroy Institute of Hotel Management has emerged promoting quality hotel management courses.
The popularity of education in Yercaud can be seen from the traffic on weekends here, mostly by the parents across South India to meet their children who are put up in heritage boarding schools
How does it help Yercaud Growth?...
It is true that Yercaud has two peaks, one is the highest point the Servarayan temple and the other one is Educational excellence.
The Education factor has enlightened the real estate business in Yercaud. As Education forms the base of an urbanized society this has also become the underlying reason for migration. Hence, the real estate market has gained importance with the emergence of numerous real estate agents promoting buying and selling of properties for all the home seekers and among them Hills & Wills is the top real estate agency in Yercaud.
So, there is no surprise in many spotting Yercaud as their urban and healthy living hill destination. What about you!