Coonoor
6070 Feet Altitude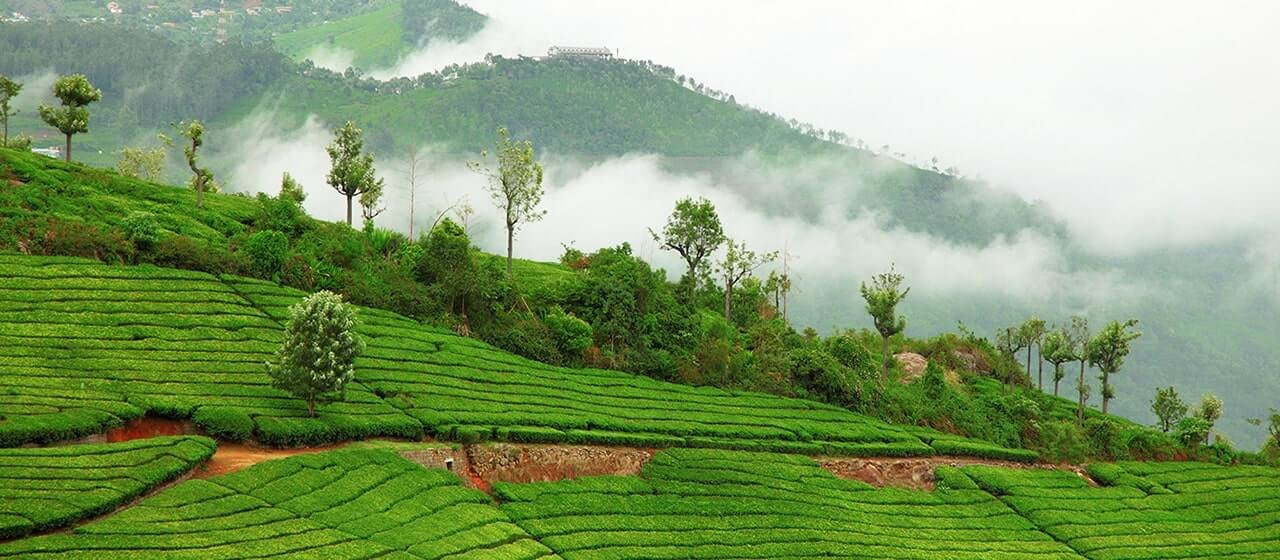 Why to live in Coonoor
Coonoor is the "Splendor of Creation" and the second biggest hill station of the delightful Nilgiri hills next to Ooty 'the Queen of Hills'
Located at an altitude of 6070 feet above sea level, 20km before Ooty when travel from Mettupalayam the foot hill and deep in the Western Ghats.
The magical Coonoor Weather.
High temperature : Average 20°C to 25°C, Record high 29°C.
Low temperature : Average 9°C to 15°C, Record low – 0.5°C.
Rainy days : Average 84 rainy days, Annual rain fall is above 1550 inches.
Coonoor is divided into two parts, the lower and upper Coonoor and is covered with an abundance of tall trees, rare shrubs and birds, with a bounty of tourist spots and which attracts more than just tourists….the filmmakers, for they see and portray what the mass would love to experience. Magical cool temperatures through the year, less crowd, what better way to practice social distancing in these times - truly experiencing the Grace of Creation. Perfect place to retire or settle down if you are looking for lasting peace and tranquility and if you want your everyday to be a vacation.
---
Buy & Rental Trends in Coonoor
Many British era schools and famous boarding schools in Nilgiri are within the reach and hence the need for independent house, villa, apartment, and residential plot in Coonoor is ever increasing. The property rates and rent varies depending upon the category of property and extent. The rental residential properties at Coonoor are at high demand, rental of a 2 BHK property ranges from INR 15,000 to INR 30,000.
Coonoor has one of the best climate and terrain suitable for high grade tea cultivation, due to which the tea estates and agriculture land here are the hot spot of real estate. Land with tea plantation is available at different sizes right from few cents, suitable for farm houses to number of acres estate.
Commercial Properties in Coonoor truly supports the tourism and allied business, which are pride to own and lucky to get.
---
Coonoor Economy
Tourism always plays a primary role in Hill Stations, as is the case with Coonoor, but the vast expanse of hills with optimum and rare weather for tea plantations over the hill sides which is spread in abundance, adds to the economy in a vital way. The presence of the tea planters association in Coonoor is a testimony to the importance of a thriving tea cultivation of a superior kind.
The State Agriculture Research for the fruits persimmon, apricots and pomegranates seem promising as it opens up a new vista for the economic growth of agriculture and cultivation. Floriculture and strawberry are new entrants adding to the promising opportunities for expansion.
---
Why to invest in Coonoor
Coonoor is less commercialized and the property in Coonoor are cheaper comparing to Ooty while enjoying almost the similar climate and reach to heritage British schools.
Moreover, Coonoor is located before Ooty while travelling from Coimbatore or Tamilnadu and hence one can avoid the hectic traffic in Ooty especially during summer. Hence Coonoor real estate becoming the attractive than Ooty now a day and a best investment spot.
Comparing to Cities, the property rate in Coonoor is considerably lower even though it comes with a host of advantages. With a growing demand and a need for isolation and distancing, the awareness created thus, is making more people consider relocating to the echelons of a higher and peaceful lifestyle. This would create more demand for Coonoor realty and eventually over a short period of time, the prices are expected to rise significantly.
A whole spectrum of properties with its own distinction and specialty is available in Coonoor. But the property in Coonoor has a limited availability and a prudent investor would take advantage of the nascent stage the real estate in Coonoor is at the moment and make the choice, and to invest, and this would be one of the best times to buy property in Coonoor.