Kolli hills - A Hill Station with Herbal Secrets!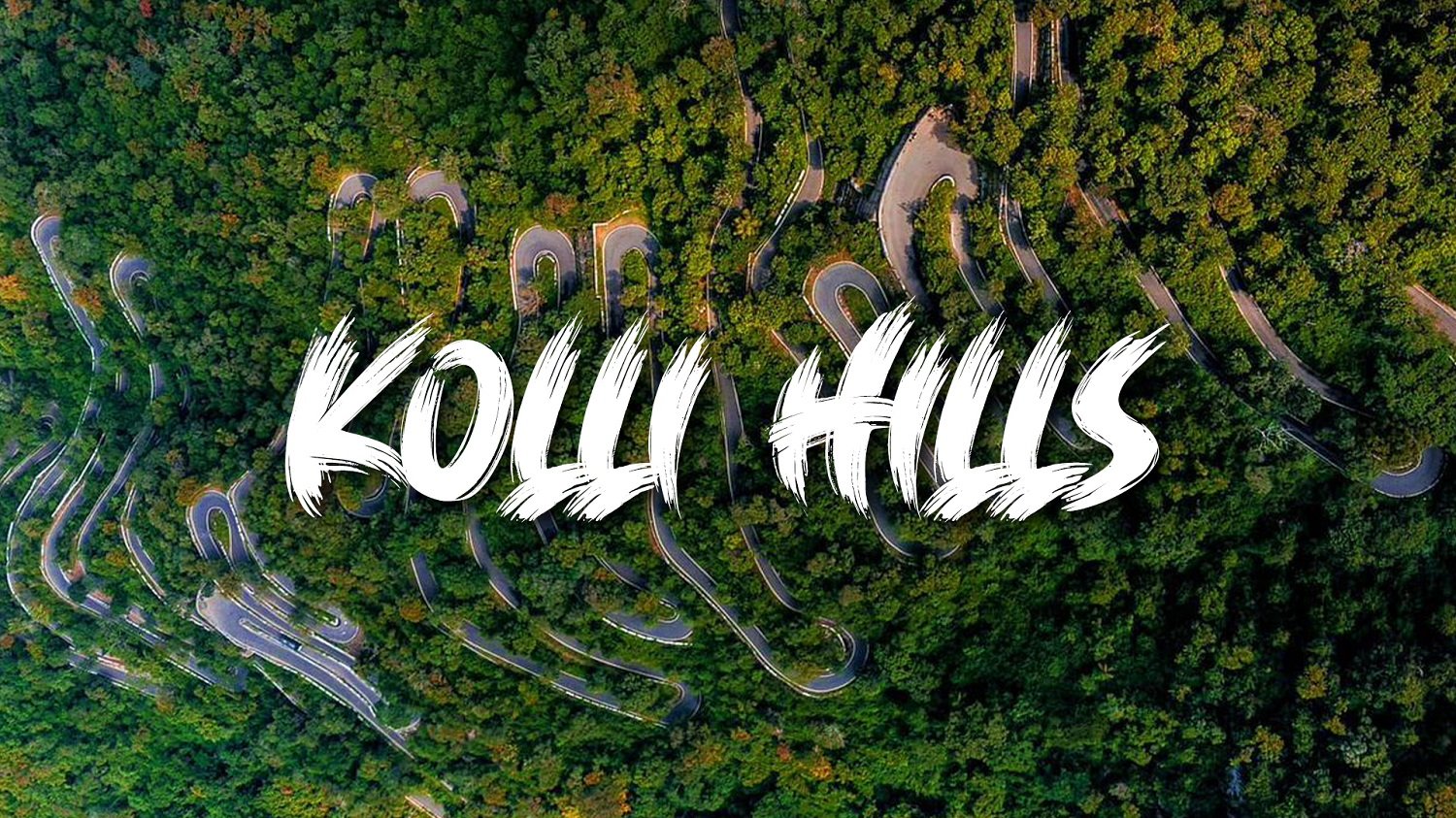 A pilgrimage site, Kolli Hills called as Kolli Malai alternately is a scenic beauty in the Eastern Ghats around 1300 m above sea level in Namakkal district. Covered by nearly 70 hair pin curves, this mountainous region lures motor cyclists with driving spree. Semmedu is the major village with well connected roads and transport facilities and is the headquarters of the Kolli Hills.
Kolli hill has a rich spiritual heritage proven by numerous Sidda caves, a perfect place for meditation. As the forests grow medicinal herbs, many Siddars including Bogar have been dwelling in Kolli hills researching Ayurveda medicines to cure many diseases and disorders.
Historical References
This divine hill is protected by the Goddess Ettukai Amman also known as Kolli Pavai who protected the sages performing tapas from the demons as per the legendary history of this magnificent terrain, attracting thousands of pilgrims.
Another renowned temple is the Arpaleeswarar temple built by the famous philanthropist King Valvil Ori after a Swayambu Lingam was discovered in an agricultural land.
References in Sangam literature such as Silapadikaaram, Puranaanuru, and many more glorify Kolli hills. Kolli hills believed to be the birthplace of the great Chanakya, who later migrated to North, established the famous Mouriya dynasty, and wrote the famous "Arthasasthram" – a world renowned guide for administration.
Beauties of Kolli Hills
Rich flora and fauna, curvy mountains apt for driving fantasies, ideal spots for trekking, glacial waterfalls, serene surroundings for meditation, and majestic beauty of nature are the evidence hailing this hill station.
Lush green forest comprising trees, plants, and shrubs rich in medicinal values and healing power of various diseases and disorders.
Endless terrace farming of rice, huge black pepper and coffee estates, organic vegetables and fruits such as sweet oranges, honey dipped special varieties of jackfruits, pineapple and delicious hill bananas are some of the specialties.
Kolli Hills Tourism
Amongst the major tourist attractions in Kolli Hills, the divine Arapaleeswarar temple is the epicenter of Kolli hills sightseeing. A must visit the place is the botanical garden housing the beautiful rose garden surely attracts tourists especially children.
Agaya Gangai waterfalls make you feel in paradise. Take a lake view tour enjoying your stay in spacious boat houses. Maasila falls is yet another waterfall to visit. Extraordinary viewpoints such as Seeku parai, Sirumalai, and Selur showcase the natural beauty of the hills.
Reasons to dwell in Kolli Hills
Kolli hill is a perfect destination for nature lovers and agriculture. Besides agriculture, it's a promising land of opportunities to earn a living with numerous exports.
Kolli hill is famous for all kinds of tourism be it Eco tourism or adventurous tourism or spiritual tourism or herbal research tourism – A unique hill station with great real estate scope.
Being a hotspot for tourism, the economy is on the rise. Hence, people worldwide are heading towards this hill to buy a property. Hills & Wills is the leading professional realtor in Kolli hills dealing with all variants whether it is a house, farm house, villa, plot, or agricultural land.
It is true at Kolli Hills,
"Landlords grow rich in their sleep
Without Working, Risking and Economising!"