Self isolation - A need of Past, Present and Future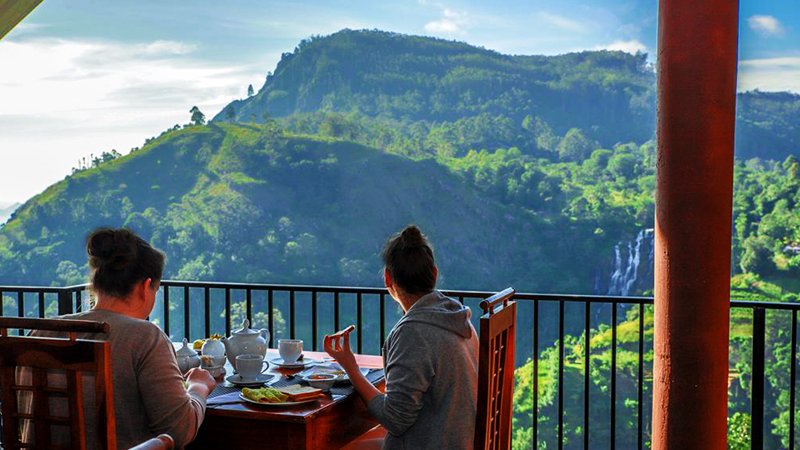 Can be Enjoyable at 2nd Home at Hill
Today's trending hash tags are none other than Outbreak, Epidemic and Pandemic
Do we really know the difference between them?
Sudden start of something unpleasant is called as "Outbreak".
"Epidemic" is an outbreak of a disease and affects large number of people and animals at the same time.
"Pandemic" is used to describe a disease that affects a greater geography i.e countries or entire world.
History of pandemic and Isolation technique
The outbreak of Covid-19 disease started in Wuhan city of Hubei province of China during late 2019. It became an epidemic in China in early 2020 and pandemic thereafter. It collapsed economy of many countries and distorted normal life of almost all the people across the globe.
Today the medical science and technology is said to be at its peak of mankind. But unfortunately there is no medicine for this pandemic yet and the research for vaccine is under progress in almost all the countries. Even if it is invented it will take a year to move from lab scale to production scale and reach the market and public usage.
Then what to do to contain this pandemic or get away from it?
The only and best way known to mankind to fight COVID-19 is "Quarantine" the affected and "Isolate" the unaffected in a safe zone
Is it only for COVID-19?
No.
It was the technique used to manage and mitigate many pandemics in the past like Spanish Flu (1918), Cholera Waves (In 19th Century) and Plague, etc.
"Quarantine" started in the history of mankind to contain the 'Black Death Pandemic" in 14-15th Century in Europe.
Self Isolation – Importance of properties in villages and Hill Stations
Self isolation technique is voluntarily followed by many professionals and business man in their regular life especially through short vacations and stays at hill stations or village to rejuvenate themselves from work stress and polluted monotonous city life. This self isolation technique is handy to them now to manage force major condition like today's pandemic COVID-19.
Why stay in Village or Hill station?
Very less population density, remotely located homes, better air quality index etc are the self isolation edge at village or hill home to mitigate the communicable pandemic.
Most of us neglected the village properties, life styles and migrated to cities. Many do not know their native village nowadays and don't own properties there. Is it a stale mate then? No. Wise people invest in hill station properties knowing the above importance and the need to have second home.
But what they don't know and the hill realty expert Hills & Wills knows is that self isolation in a home at city or village will start boring after few days! While it will be an enjoyable experience at a hill home with astonishing views and weather!! And a self isolation hill home will be a SAFE during unexpected war scenario in future and if it happens!!!
Art of choosing a hill station and a property there
Is all the hill stations will suit for this purpose?
No. For example, Ooty is more commercialized with high population density where this purpose will be lost. Kodaikanal and many other small hill stations like Gudalur, Kothagiri, Connor and hill villages across Western Ghats can suit.
Similarly all the property in Kodaikanal may not also suit for it, each one is unique and fits for achieving a specific purpose or goal like social status, stress relief, investment, beat the heat, self isolation, etc or combination of them.
Before buying a piece of land or home or farm house or estate in Kodaikanal, One needs to decide which end goal or combination of end goals he would like to achieve through investing there.
Only the best real estate company in Kodaikanal Hills & Wills knows about the properties at Kodaikanal and Western Ghats in depth, suitability of a property for the intended purpose and guide property buyers, NRI clients and investors preciously.
Various Buyers!
Varied Purpose!!
Guaranteed Smile with Hills & Wills!!!