If Yoga Doesn't Fix your Problem to the Fullest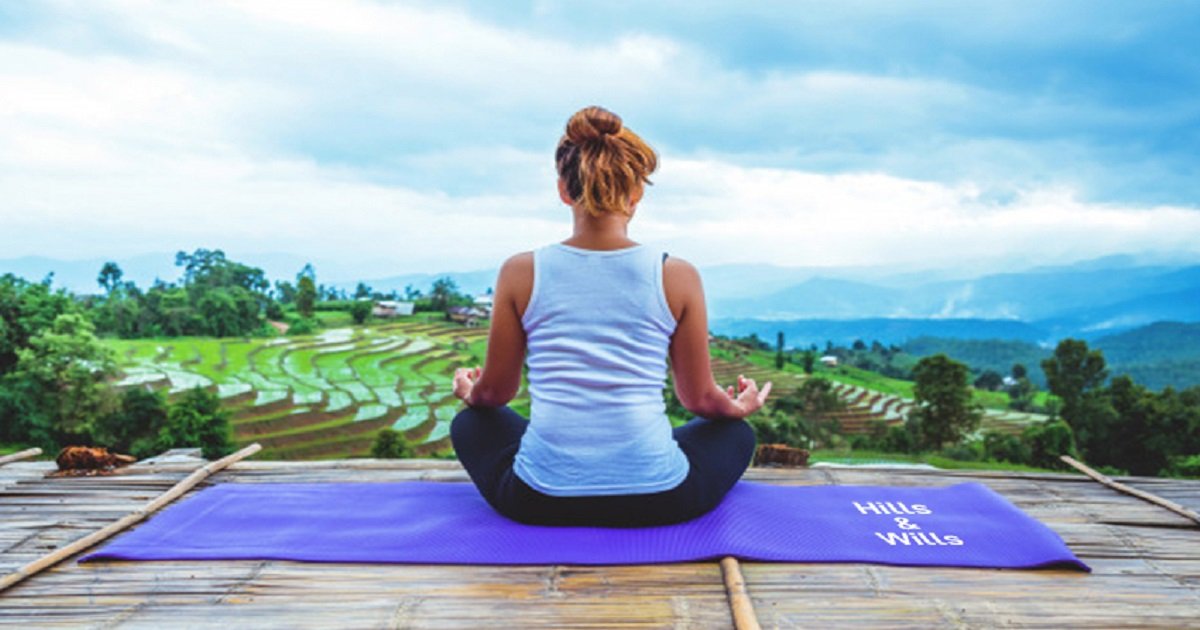 Life was mundane for Prakash, your typical IT professional, working at a large company in Chennai. He was stressed and started performing badly on his day to day tasks. He tried to motivate himself as much as he could – he tried pretending a smile, but nothing seemed to ease his disturbed mind. He decided to look for help when he ran into his friend at the parking lot one fine day.
"Stress is making my head heavier and heavier brother. How can I help myself? "
"Try Yoga my friend, Prakash, nature will do the therapy."
He was baffled. His friend was known to be thoughtful and mind-twisting, but Yoga makes nature your therapist? He didn't understand but still decided to give it a whirl. He joined the nearest Yoga center the very next day and started finding peace. The first few days as a Yogi seemed to work out well for him.
He still felt incomplete. The peace he had in the Yoga center, didn't last the whole day. The chaotic nature of the corporate world started getting to his head again. He went to his friend again.
"What did they teach you in Yoga?"
"They taught me to breathe"
"So, take a breather. Again, nature will do the therapy"
He continued living a confused lifestyle for some days longer. His family decided to go on a vacation to a hill-station, as a family re-union. The bags were packed, and snacks were racked as they were all set to get to Mettupalayam, to travel the iconic 'Nilgiri Mountain Railways'.
As the train neared the hill station, closer and closer, Prakash felt a change. The cool air, the lush greenery outside, the misty mountains and the pristine view! The pieces of the puzzle set out by his friend started taking form. What he said started making sense. They reached the villa that they'd booked, and once the entire luggage were shifted and unpacked, Prakash sat down to meditate outside, on the porch. Breathe... 1...2...3...
"Is this Peace?"
That gush of fresh air rushing through his nose cooled his heart and soothed his disturbed mind. He was in love at that instant with the hills. Nature truly did the therapy, calmed the storm inside his head in a whiff. His friend made complete sense to Prakash. He took a breather, a vacation in the hills, and nature did its therapy.
A Vacation Close to Nature to Find What you Lost
Hill stations are places on the Earth that are the closest to Mother nature- Closest to heaven, with its greenery, the forests and the mountains, the calm and the cool climate. Our world is a fast – paced race track of people trying to compete and overtake each other, where peace, the most important aspect of living is lost. Where to find it? You shall seek what you lost at a vacation in the hills.
This is a trend that has been widely followed in India; people take vacations to search for the peace that they've lost in their daily lives, find it in their hill station vacations, fall in love and go back again and again. Most would like to buy a property in the hill stations, but are held back from going about it by questions such as "Where should I buy property at? Who'll genuinely help me buy it? Who'll take care of it at the times of our absence? Who will help me construct or renovate the property?...". These are questions that aren't answered by any of the generic property portals or real estate agencies. Hills & Wills is a hillstation real estate portal exclusive to hill stations which was founded to address all these questions – the preferred choice for peace chasing working professionals and NRI's to own a piece of peace in hill station, at ease.
How to rejuvenate from stressful life - For solution watch this video