Impact of COVID-19 in Kodaikanal Hills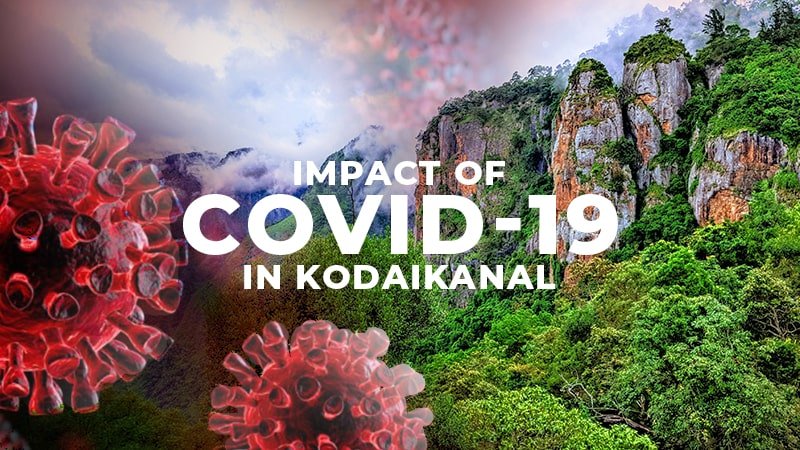 A Minus and Plus to Real Estate in Kodaikanal
Tourists everywhere, heavy traffic, busy boating in lakes, crowded gardens, waitlisted tickets and room bookings are the normal scenes any one can see at Kodaikanal during every summer with an increase in tourist population year by year.
But this summer is different. There are rare scenes seen in Kodaikanal today.
"Kodaikanal Lake is calm without boating"
"Botanical Garden is deserted"
"Coakers walk is neglected without visitors"
"Hotels and restaurants are empty"
"Tourist sports are abandoned"
"Roadside shops are closed"
This is probably the rarest scenes at Kodaikanal since it became popular a century back. It is due to the impact of COVID 19 (Corona Virus) and the total lockdown of Hills by the law imposed by State and Central Governments to fight the virus. No doubt that the princess of hill station also underwent self isolation and social distancing.
The micro economy scenario of Kodaikanal revolves around tourism mainly and the people there use to spend the entire year with the revenue they earn during the 4 months of the summer season. But this year it will be a hard time for them to manage since they can't earn and save during this summer.
In addition, the agriculture and horticulture revenue of Kodaikanal which is the second revenue source of this hill too get affected due to lack of manpower to harvest and broken supply chain to move them to towns and cities in plains for consumption.
No need to tell about the impact on the real estate in Kodaikanal business here which is severely affected. But one good thing for this industry is that the Importance and need for Self Isolation and social distancing to fight corona virus, created awareness for people to own a second home to manage such kinds of issues in the future. The first and best choice which will come to their mind will be a "Second Home" in the hill station where self isolation will be an enjoyable break.
A combination of present negative impact on revenue of local residents and the future positive scope of real estate here will lead to both increased selling and buying of properties in Kodaikanal after the war against the corona virus is over for sure, especially in the farmlands and farmhouses sector. – Predicted by one of the experts in top Hill Station Realty and Advisory Company of South India "Hill & Wills".