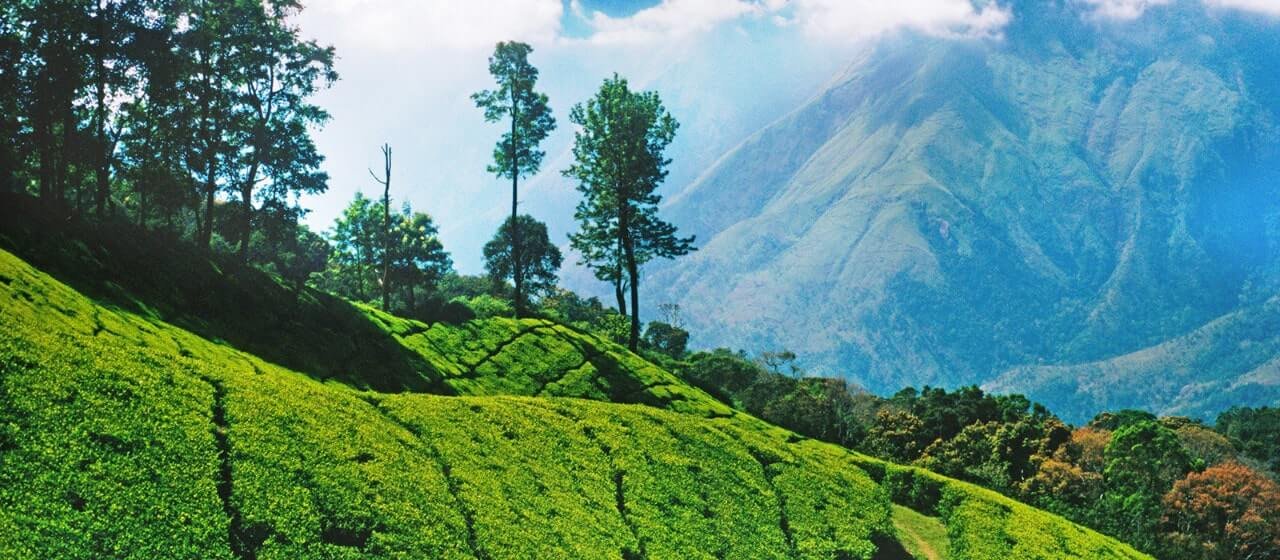 Why to live in Ooty
One of the most beautiful Hill Stations in India – "The Queen of Hills Station" - A Mini Paradise, OOTY!
7350 feet above sea level, located at Western Ghats, Nilgiris Hill Range and near the juncture of three south Indian states Tamil Nadu, Kerala and Karnataka.
Summer temperatures hover between 10 degree Celsius to 25 degree Celsius and the winter chillness is between 8 degrees to 20 degrees or sometimes even lower, while the magic is completed by the beauty of rains for 75 days over the year on an average.
Inhabited by the Todas originally and later developed and rebuilt by the British in the eighteenth Century. It is a traveler's paradise with breath-taking picturesque locations covered with fog and chillness. As the country experiences severe bouts of heat, it is pleasure to have evening walks, down the narrow, nostalgic lanes of Ooty, amidst tall eucalyptus and conifers, a soft chill magical breeze enlaced with the soft aromas of the dense vegetation, only to be orchestrated by the echoes of wild animals on the outskirts of the city. Coupled with lower population density comparing to cities (Ooty population of 88,430 ,as of 2011census), cash crop cultivation based revenue opportunities, world class British era schools and diversified ethnic composition (Tamil, English, Hindi, Malayalam and others), Ooty is one of the best place to live
---
Buy & Rental Trends in Ooty
The residential segment of Ooty has witnessed a boom in the recent years. A number of factors have affected the demographic growth of the localities in and around Ooty, which has directly changed the face of real estate Ooty. One of the important factors is the growth of world class educational infrastructure which attracts students from more than 25 countries. Home to more than 60 world class International boarding schools, apart from the Oldest British Era Schools, making it as an "Educational Hub" and stand apart - More than a tourist destination.
Types of popular properties in Ooty: Homes around the popular education institutions remain the most prioritized Ooty realty segment and have lured the buyers and investors. The demand to buy tea estates, agricultural land is growing up due to the increased stress level in city life and interest on agriculture among professional and executives especially in IT sector – Agriculture revenue and tax benefits keeps it ever green. Properties in Ooty with the Hills & Valleys view, the pace of life, water body view, a 360 degree panoramic view and pleasant weather conditions, are always a "Premium Property in Ooty" and on high demand.
The Ooty property price has appreciated many folds in the recent past despite of economy slowdowns and the general real estate sector performance. Price varies based on the type of property like independent house, Villa, Residential Plot, Apartment, Farmhouse, Agriculture Land, Commercial Properties, the locality where it is situated - in and around Ooty and many other parameters like view, climate, access, etc. Hills & Wills assists its clients in this regard with its World Class Hill Station Realty Advisory.
---
Ooty Economy
Tourism has always been brisk in the Queen of Hills. There has been a staggering increase of over 50% of visitors over five years. Ooty- town economy which was once revolving around tourism has started evolving through allied businesses. Its tourism is spearheaded by the beautiful Lake and the famous botanical garden with an array of exotic collection of rare plants. Supported by more than 50 tourist attractions, out of which 9th mile, Doddabetta peak, UNESCO heritage site "Nilgiri Mountain Train" and Tea Museum are the feathers on the crown.
On the other hand the villages around Ooty are robust with growth on tea plantation, agriculture and allied industries like home made chocolates, eucalyptus oil manufacturing, etc. Of course, the Ooty real estate can never be ignored and it is the next major economy of Ooty. Though the construction and new project developments are limited due to the stringent environmental norms, resale of tea estates, agriculture lands and houses matches the sector's turn around.
---
Why to Invest in Ooty
It is only a boon to the prospective investor that the property rates in Ooty is comparatively lesser to Cities, owing to various reasons and the fact that the real estate boom is still at a nascent stage which works to the advantage of an investor.
One might have own multiple properties in plains but owning a bejeweled property in hill station is a social status, The peak summer temperature is keep increasing year by year due to global warming and the need for summer home becoming essential rather than luxurious. Increasing stress due to city life and job pressure mandates short vacations and stay near nature, preferably in hill stations.
In this trend, owning a fixed asset in Ooty has been quite a trend and would be one of the best investment options as the real estate in Ooty is poised for a tremendous growth over the next few years, and the best time to buy property in Ooty would be now.