Home Stay Scheme @ Bed & Breakfast scheme A Novel Approach in Hospitality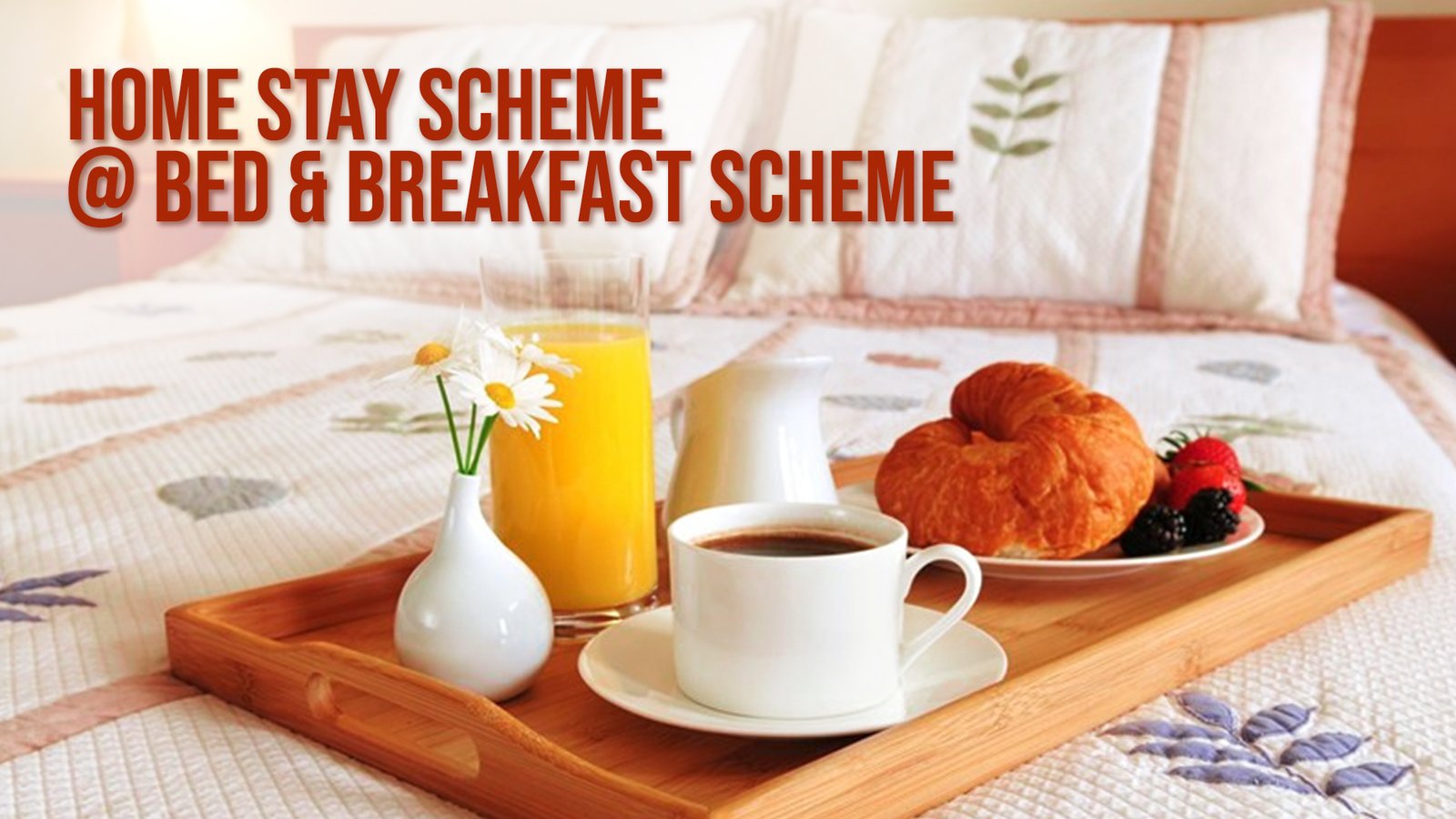 In June 2016, the central government of India formulated a revolutionary scheme, in the tourism sector. The lack of 'Budget' accommodation was a major factor that drove the government's decision. Called Bed & Breakfast scheme or the Homestay scheme&coming under Incredible India campaign, the scheme intended to do the following things,
Extend hospitality in places where there was a shortage, and
Expand in places where facilities already existed
Offer a clean and affordable space for domestic & international guests
Enable foreign nationals to understand Indian culture & customs through their stay in an Indian household
In order to encourage entrepreneurs,the government simplified certain rules,for people willing to set up a homestay business in India
Why is the scheme relevant in today's context?
Since the 2014, real estate market in the South Indian hill stations has been booming.Post the government's announcement, as the number of people who bought property increased, so did the number of people wanting to be associated with this scheme.It is estimated that FY 21 will see a considerable hike in property & land purchases; especially in the hill stations that see considerable tourist inflow
Homestay rules and regulations in India - How does this scheme work?
This scheme applies to states and Union Territories that do not have their own mechanisms for the approval, authorization and classification of Bed & Breakfast or Homestay establishments
A total of 21 states & Union territories including TamilNadu come under this scheme
There are two categories of establishments namely Gold & Silver
Homestays approved by the ministry of tourism will be duly publicised
Short term training in hospitality trade will be provided to those who opt for it
Who is the governing authority?
The Regional Classification Committee (RCC) will set standards and check the facilities and services available, for homestay scheme in India. The committee members include
Regional Director Indiatourism / Director Indiatourism / Assistant Director Indiatourism, - Chairman
Representative from Institute of Hotel Management Catering & Nutrition (IHM) at the local Central / State level
Representative from State Tourism Department
Representative from Indian Association of Tour Operators (IATO)
Representative from Travel Agents Association of India (TAAI)
The application processes – How to apply for bed and breakfast license
Three documents need to be provided by the applicant namely application form, checklist of facilities, and undertaking form
The classification process for establishments happens in two stages
Verification of presence of services & facilities against the submitted checklist
Evaluation of services & facilities by the RCC
When the establishment applies for the original classification or a re-classification, it should be ready for inspection at all times. Inspection will be done by the RCC
Surprise inspections may also be carried out time to time by the RCC without prior notice
The application fee for Silver category is Rs. 3000 /- and that for Gold category is Rs. 5000 /-
The category classification has a validity period of two years, from the date of issuance or from the date of expiry of previous classification
Guidelines for approval and registration of incredible India scheme
The owner or promoter must stay with his or her family in the same establishment offered for Homestay; there could be a minimum of 1 lettable room to a maximum of 6 rooms
Each room shall have 2 beds thus the maximum is 12 beds
In case the owner does not stay, a designated agent or operator must be appointed to service the guests
The breakfast details must be displayed along with prices and the guests must be informed in advance of the charges collected on Bed & Breakfast basis
Any change in the facilities must be reported to the Regional Director within 30 days of making the change
Any modifications or shortcomings as pointed out by the RCC must be rectified in the specified time as discussed with the representatives of the establishment. The maximum stipulated time is 3 months
Hills & Wills are a professional real estate service company, that have a stronghold in South Indian hill stations. If you are keen on making a homestay investment, you are at the right place! Comprehensive services including realty advisory, a unique feature to empower buyers. Drop an enquiry or call us at +91 9500 800 900