Differences Between an Independent House and Villa Which one to Choose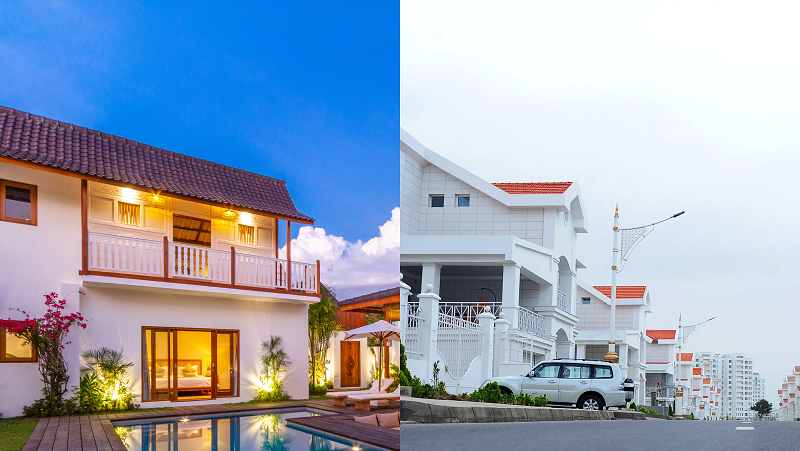 Are you in search of a property to buy?
Are you constantly browsing different property portals?
In this blog we are to look at two different property types that are depicted to be the same
Wonder what they are?
They are nothing but Independent houses and villas!
Though property portals mostly club these two, they are not the same. In this blog we are to look at the differences between them
To start with, let us look at their features
Independent House
Independent houses are said to be traditional living spaces
They are standalone properties built on independent land
An independent house can be built according one's preference
It can be expanded if need be, at a later stage
The maintenance of the house is the owner's responsibility
Villa
Villas are typically constructed on designated (pre demarcated) plots
They are located with other villas thereby forming a community
They are luxurious and have an elegant design
They come with modern amenities for leisure like gyms which are shared amongst the community
Villas have dedicated parking spaces
They have a yard or veranda
They come with a robust security system that includes dedicated security personnel & devices like CCTV cameras
There are areas for recreation that include play areas, landscaped gardens and courts
The villa community comes with large roads and paved walkways
Designer villas are available in the market. They come with facilities like private pools, landscaped terraces etc.
Table of key differences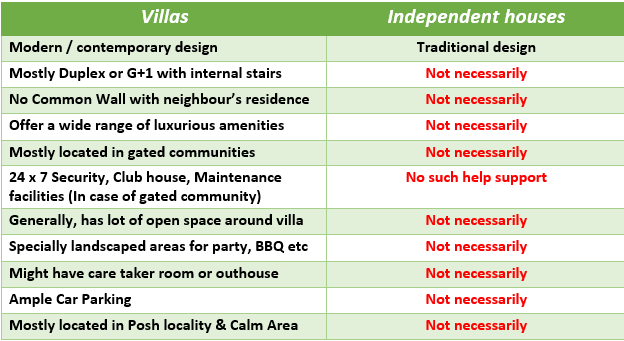 Are there similarities between an independent house & villa?
Yes! Having seen the differences, you may wonder if there are any similarities at all. There are two. Both independent house and villa are meant for housing a single family. The land in which they both stand, belongs to the houseowner.
We at Hills & Wills hope that the blog is useful. If you have any doubts about choosing the right property, contact us. If your investment destination is a hill station, then make sure to check our portal. We have a long-standing reputation when it comes to dealing with hill station properties. Our team will be glad to help.