Ooty Real Estate Facts 2020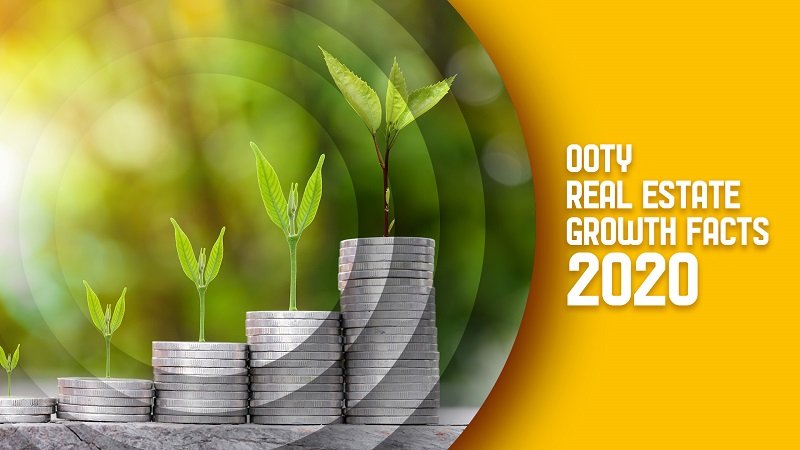 Market Analysis on Real Estate Growth in Ooty
Ooty or Udagamandalam is an immensely popular summer tourist destination and it attracts people from all over the world. Ooty is not only the "Queen of Hill Stations" with picturesque beauty; it is the "Queen of Real Estate" too.
From the perspective of real estate where does Ooty stand now in 2020 & how was the scenario prior to the Covid-19 pandemic? Let us discover through facts. By observing trends over the past couple of years and detailedmarket analysis of Ooty real estate, Hills & Wills the hill station real estate PRO get answers to these questions and unknown facts and figures of Ooty real estatefor their clients.
Transformation of Real Estate in Ooty
Between 2015 and 2017, the experts from Forest Survey of India (FSI) reported an increase in the number of tea plantations being converted into commercial or residential establishments. This was majorly attributed to lower monetary returns from tea cultivation and higher costs involved in maintaining large estates (16-18 thousand hectares). This motivated many small-time tea growers and estate owners alike, to convert their land to housing plots.As of October 2019, several housing plots emerged in Ooty and the surrounding areas of Coonoor and Kotagiri. This indicates that the conversion of tea plantations to real estate has been on an increasing trend, between 2015 and 2019.
The Factors from policies perspective that supported the Ooty real estate boom were
The absence of regulation for tea plantation measuring 5 acres to be converted into residential plots for sale in Ooty. The only real estate norms in Ooty being that each plot should measure 21 cents or more
The feasibility to build a houseon the owned piece of land. The panchayat will approve this on the condition that the size of the building is less than 250 sq. m (Buildings greater than 250 sq. m will have to seek permission from the Hill Area Conservation authority or HACA)
Ooty Real Estate in 2020
Another major policy change that happened in June 2020 further accelerated this boom. A government notification decentralised the powers of the HACA to grant building and planning approvals. From being a state-level committee that held complete authority, the HACA now was to operate at district levels. The features of the district-level HACA were
It could grant approvals for buildings up to 15,000 sq. ft
It could grant approvals for lands measuring one hectare (In Municipality and town Panchayat areas) andfor lands measuring 2 hectares (In village panchayats)
Thus, during the course of the Covid-19 pandemic, norms weremodified,again in favour of market growth for real estate.That goes for the regulatory aspect, how about real estate as an investment option in the pandemic situation?
Real Estate Growth Rate in Ooty
You might be surprised to know, that according to a leading financial newspaper, real estate as an investment option ranks higher, than gold and fixed deposit returns. Coming back to Ooty as a real estate market, the chances are high forreal estate investments to grow. To support this theory, let us look into the spending capabilities of people and the concept of reverse migration.
A KPMG report released in July 2020, throws light on the spending capabilities of people especially in Tier II and Tier III cities. The report titled 'Time to Open My Wallet or not' indicates that 22% of respondents from tier II and 30% of respondents from tier III felt their spending would either increase or remain the same as before the pandemic
As for reverse migration, the infrastructural developments in tier II and III cities have enabled the creation of employment hubs. With self-employment also being encouraged by the government and social distancing becoming an essential of life after the pandemic, the return of people from metros to these cities will cause an increase in real estate demand which will be the real catalyst of Ooty real estate growth in future
To conclude, the growth prospect for real estate in Ooty in the coming days is imperative!
It is the right time to buy property in Ooty and through right online real estate platform like Hills & Wills, the one and only hill station property portal in India as of now - A true specialist in Ooty real estate and Ooty property investment!!