Courtallam - A Rare Low Altitude Hill Station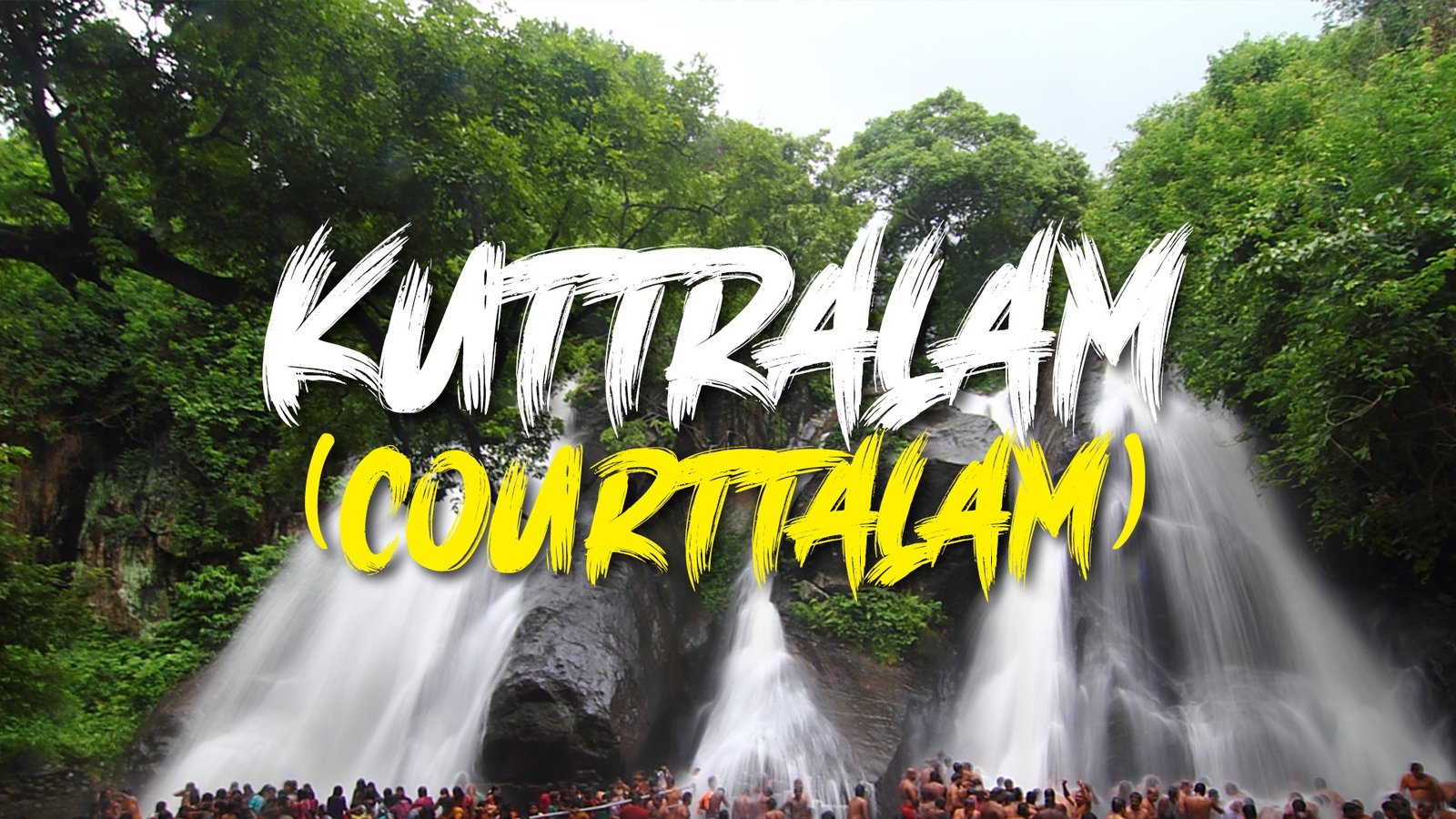 Courtallam bags the title 'The Spa of South India' due to numerous waterfalls and the medicinal characteristics of its water. A town located nearly 160 m above sea level at the foothills of the Agasthiyamalai in the Western Ghats, replicating Ooty, the Queen of Hill Stations. Though it is at a low altitude, the temperature is intact and comfortable throughout the year due to frequent drizzles and qualifies for a hill station.
Origin flow of Courtallam
Courtallam name is derived from the Tamil word 'Kuru Aal', Kuru means short and Aal means Aalamaram – Banyan tree in Tamil, being covered with short Banyan species. Ancient history reveals that this region was ruled by the Chola and Pandya dynasties.
Apart from the name derivate, Courtallam carries much mythical folklore. There was a time when all the Gods, Goddesses, Devas and divine deities convened at Mount Kailash to have the divine darshan of Lord Shiva and Goddess Parvati's wedding due to which there was an earthly imbalance causing a tilt in the Earth's axis. In order to regain the balance, Lord Shiva requested Sage Agasthiya to relocate in the Western Ghats. His divine presence restored the Earth's balance at Courtallam.
Names analogous to this divine place are Mukthiveli, Nannagaram, Pithur Kanda, Theerthapuram, Thirunagaram and Vasanthaperur. Also, it was referred to as Thenoor during the Sangam age and references in Sangam literature relate this nature's beauty to a woman's beauty. Ancient literature Kurtrala Kuravanchi praises Lord Shiva known as Kutralanathar.
What glorifies Courtallam's beauty?
Courtallam has divine significance than any other hill stations, a blend of nature, spiritual and scientific attractions. Waterfalls anywhere you see in Courtallam with different heights, water flow and unique characteristics.
Undoubtedly, perennial rich water resources, scenic spots, waterfalls, mountains and ancient temples collectively beautify this magnificent town.
Why Courtallam entice tourists?
Major itinerary amongst all the tourist attractions in Courtallam are the different hypnotizing waterfalls. Seven waterfalls most popular in this region - Peraruvi, Citharuvi, Iyentharuvi, Puliyaruvi, Palaiya Courtallam, SenbahaDevi Falls, and Thenaruvi.
There are many dams, trekking sites, estates with private waterfalls and numerous ancient temples on Courtallam hills which are rare to see anywhere else.
Cost of living is very low at Courtallam comparing to any other hill stations in South India, hence it is the most popular tourist attraction among the below poverty level and middle class peoples who can't afford to visit Ooty or Kodaikanal.
Courtallam is very popular for medicinal and vitamin rich fruits such as dragon fruit, mangustan durian and forestry articles.
Courtallam Realty
The grace among people to take bath in waterfalls and hence the tourist population, tourism related industrial growth in Courtallam is increasing exponentially, which pilots its real estate to a hotspot of investment.
Many own property in hill stations but possessing a property with private waterfalls is a social status edge. Hills & Wills is not only promoting properties for sale in Courtallam at affordable prices but also source properties with private water falls to match its client's hill dream.
It is true at Courtallam that
"The best investment on Earth is Earth!"