Coorg - Cool yourself amidst Coffee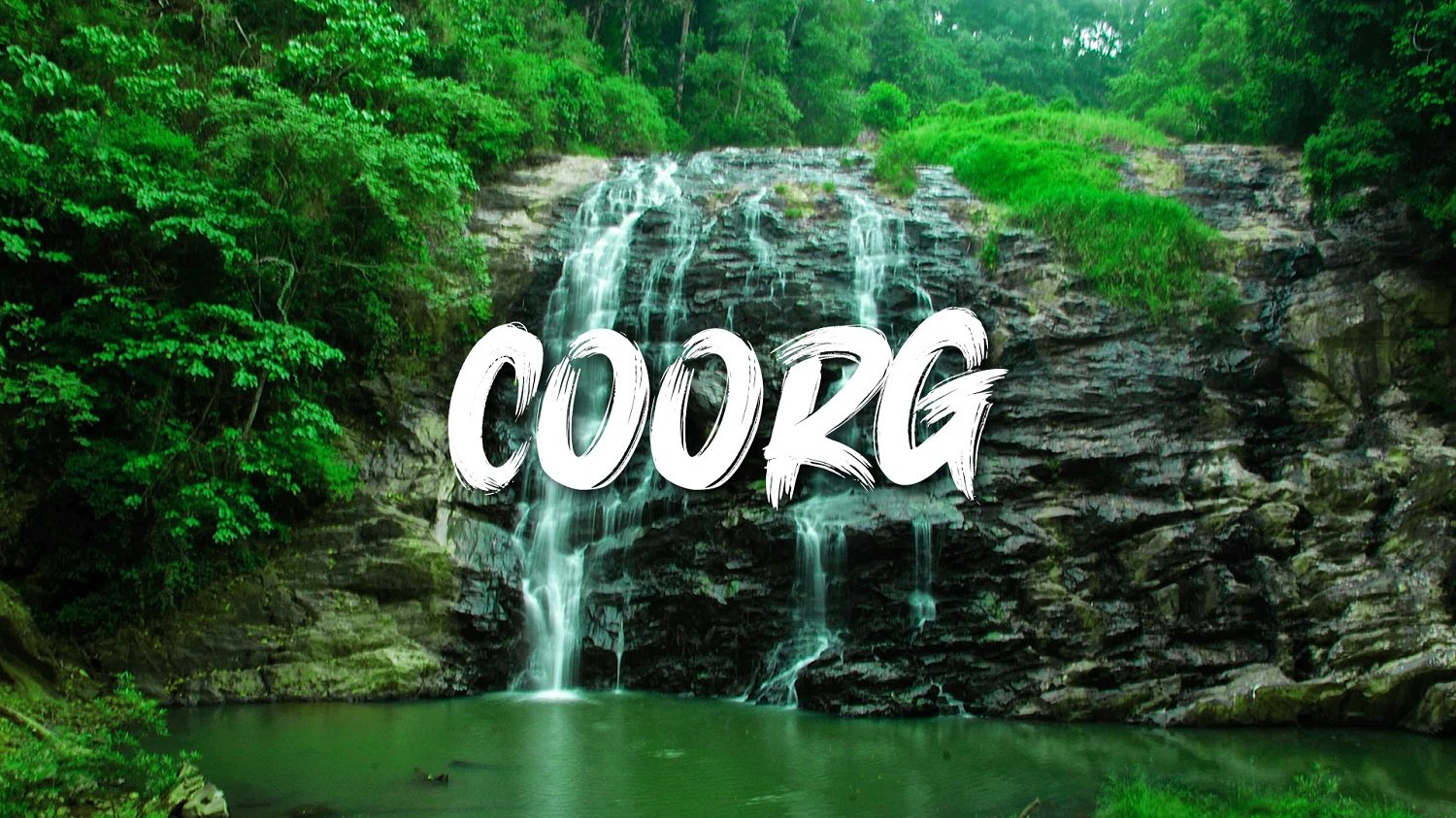 Coorg is green carpeted with endless coffee estates which is a feast to eyes. Coorg Coffee is world famous, the most special coffee Arabica and Robusta are grown here. Classified as one of the highly rated hill stations in India, Coorg feasts our eyes, mind, and soul with utmost greeneries and natural sceneries.
Coorg presently called as Kodagu, is located in Mysore district of Karnataka state at around 3500 feet above sea level. Coorg forms part of the Western Ghats and is the least populated among all other towns in Karnataka. The nearest railway station and airport is in Kannur, Kerala.
How did Coorg evolve?
Around 1600, Coorg was inhabited by the Kodavas tribes popular for their valour and strength. Kodavas hail from the Haleri dynasty, a warrior community. Hence, their descendants today dress up in their traditional warrior outfit with weapons during cultural festivals and events.
Later, the British invaders of Coorg transformed this town with many establishments such as educational institutions, introducing scientific strategies in coffee cultivation, and many more to boost its economy.
Why Coorg is an inevitable destination to visit?
The most widely fascinating spot among Coorg tourist places is Talakaveri, the origin of the divine perennial river that forms the main water resource in the south Indian states.
Triveni sangamam of three rivers namely Kannika, Kaveri, and Sujyothi is a must visit divine Coorg sightseeing destination.
The famous temple with a shrine for Lord Brahma is the most visited spiritual attraction of tourists.
Falls are the inevitable part of the hill stations. Iruppu, Chelavara, Abbey and Tadiandamol falls are some of the renowned falls of Coorg region.
It is popular for National Parks and Wildlife resorts covered by evergreen forests with plants, trees, and shrubs rich is medicinal values and home to a variety of wildlife species, the most prominent is the Nagarahole National Park.
Madikeri is the capital of Coorg district. Renowned dams include Kootu Poley dam and the Madikeri Fort Museum also attracts many tourists.
Fascinating tourist spots does not confine with the natural scenic beauties but there are also artificial man made National parks and picnic spots such as Nisargadhama – the manmade island.
What makes Coorg as the most sought after for permanent settlement?
Copious water and nutritious soil make Coorg as the paradise for agriculture career with enormous revenue and tax benefits.
Justifying factors to seek properties for sale in Coorg are pleasant climate, natural scenic beauties to relax and for leisure activities, perennial water resources for flourishing agriculture, hill regions for trekking and adventurous activities, the developed infrastructure makes it a perfect spot for home dwellers, rising real estate in Coorg to the peak.
Owning a property in Coorg denotes revenue, peaceful life, and social status together. So, if you wish to own agricultural land or a villa, farmhouse, house, plot thinks of the most professional hill station realtor like Hills & Wills.
It is true at Coorg,
"Real Estate is The Closest Thing to a Proverbial Pot of Gold"