Coonoor - You Come, You See, You are Conquered!!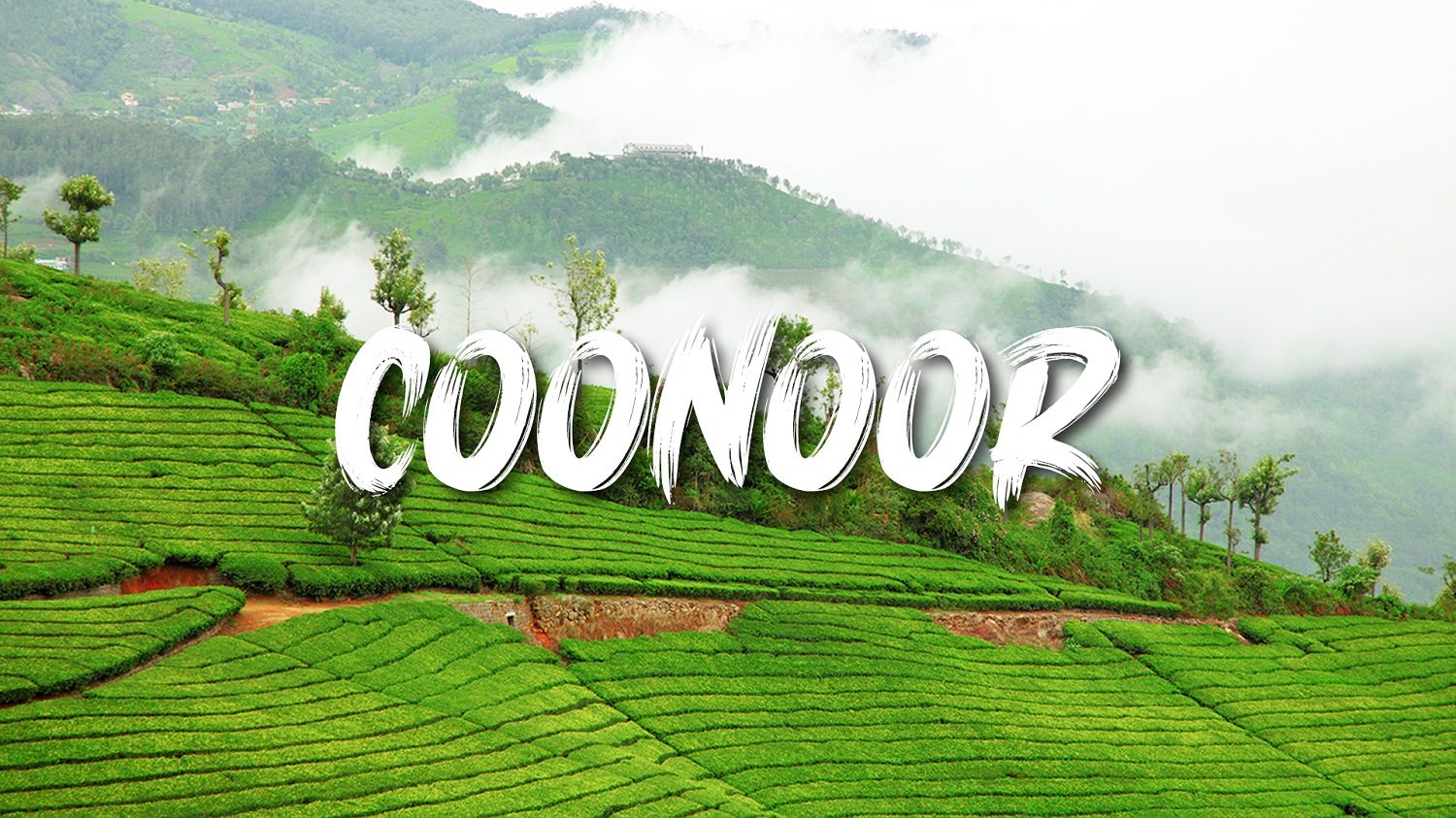 Coonoor, ranking the second largest town in the Nilgiris district, 1850 metres above sea level conquers thousands of minds next to Ooty, enjoying a tropical climate, mostly inhabited by tribal communities, also a multi-religious society with an approximate population of 45,000.
How did Coonoor evolve?
In 1819 John Sullivan of British Raj, planned to visit the eastern plateaus accompanied by his French comrade. Unfortunately, the intense heat deteriorated his friend's health during their journey. Surprisingly, his friend was revived by the pure air and chillness of the pleasant weather as they progressed towards the Nilgiris Hills. Amazed by this healing power he urged the British to revamp the Nilgiris district as a leisure spot to beat the summers. As a result, few major towns were identified for development, Coonoor being one of the widely recognized tourism spot. Coonoor boasts its rich tribal heritage, the most prominent tribe being the Todas.
What beautifies Coonoor?
Coonoor's real beauty is showcased by the evergreen landscapes, stupendous foamy Catherine Falls, medicinal botanical gardens, thrifty terrace tea cultivations - the world's best aromatic tea and the mesmerizing flora - fern and pines. Nevertheless, Coonoor is the homeland for a variety of renowned bird species - Parakeets and Skylarks.
What lures Tourists to this Earth's Paradise?
Coonoor tourism witnesses a steady inclined revenue curve. Tourist attractions in Coonoor include the ambience, touring spots such as the Sim's Park, joy ride in the heritage toy train, mind blowing sightseeing spots from the Dolphin's Nose View point, hiking in the snow covered hills, High Field tea factory, Lamb's Rock hypnotizing the view of Coimbatore plains pinning the Coonoor sightseeing, Rallilia Dam, Wellington Lake,Ketti valley giving a magnificent view of the exotic birds and the Hidden valley, a perfect spot for trekking and mountaineering lovers. Sophisticated shopping centres quench the shopping spree.
Coonoor tourist places are popular for accessories such as hand-embroidered shawls, Toda jewellery, edibles like pure mountain honey, jam varieties –mulberry and peach, and eucalyptus oil.
Multi-cuisine restaurants serving traditional South Indian cuisines also promote tourism.
Why Coonoor always remains people's preferred hill station?
Perennial water resources nourish the soil and flourish the agricultural industry next to tourism and export industries with its fresh and quality produce of tea, vegetables and fruits.
Coonoor is the place where one can lead to a quiet lifestyle. Life in this town is like heaven on earth. So if you decide to buy a plot for building a house or villa or farmhouse in the hill station, then Coonoor is the right choice.
One of the hill stations in India with mountain train which makes it a perfect place for retirement life since elderly people prefer train journey than other modes.
These are the Key reasons for communities longing to live in this magnificent town or to own a property. Dream home seekers' wise decision to buy a property in Coonoor is instigating huge communities to flood the realtors with their interests in Coonoor properties. Amongst the numerous realtors Hills & Wills is rendering complete spectrum of real estate service to its clientele.
It is true that at Coonoor
You are not buying a house,
You are buying a Life Style!